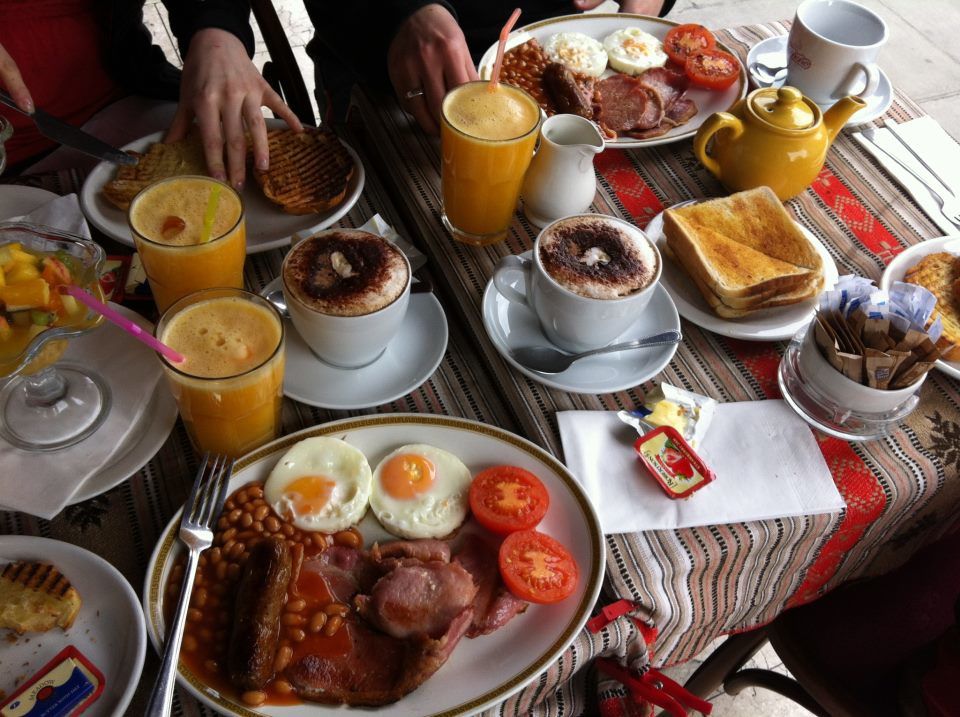 What is the traditional English Breakfast?
The traditional English breakfast consists of eggs, bacon, sausages, toast, baked beans and mushrooms. Even though not many people will eat this for breakfast today, it is always served in hotels and guest houses around Britain.
The traditional English breakfast is called the 'Full English' and sometimes referred to as 'The Full English Fry-up'.
What Is a British Full Breakfast?
Ever wondered what a full English breakfast is? Watch this video from About.com to learn all about the British full breakfast and what it entails.
http://britishfood.about.com/video/What-Is-a-British-Full-Breakfast-.htm